LifeStyles® Publicly Traded campaign was the most awarded sexual wellness communication in 2021 thanks to its breakthrough way of raising STI awareness. Publicly Traded won 1 Grand Prix, 1 Gold, 4 Silvers and 5 Bronzes in categories spacing from creative use of data to innovation in digital communication, education, etc. during the 2021 advertising & marketing award season.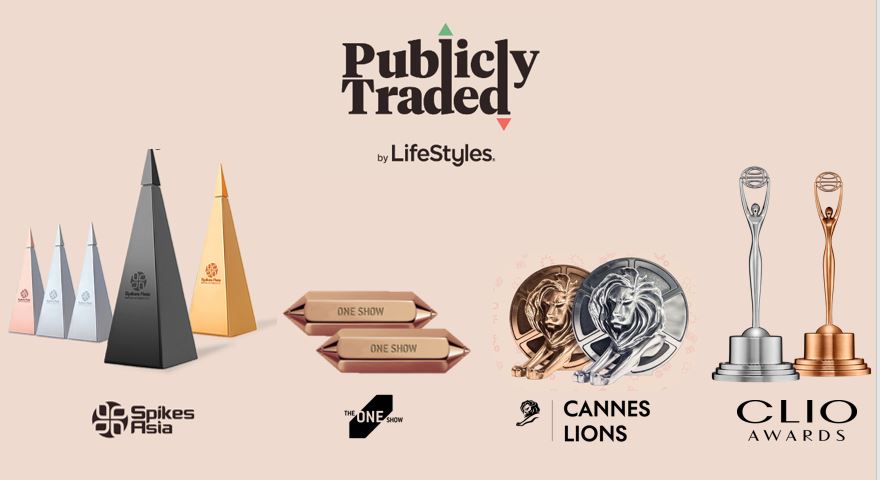 Prompted by new reports indicating STI rates being at an all-time high, in August 2020 LifeStyles piloted in Australia a new campaign that aimed to go beyond a traditional educational one.
The LifeStyles team wanted to give relevant answers for people having quests on STIs and offer an instant, accessible way to protect themselves: so, with their agency partner FCB/Six Toronto they created a platform where user-generated financial incentive of real-time discounting aimed to encourage people to nurture their sexual wellbeing in the same way they would their finances.
The idea came with the realization that like companies on the stock market, STIs are "publicly traded" when people have unprotected sex. The Publicly Traded campaign was inspired by stock market modelling to incentivize safer sex by tracking real-time Google Search data related to STIs to drive dynamic, inverse pricing for LifeStyles condoms. As STI-related searches increase on Google, the price of condoms decreases.
The campaign platform stimulates purchase behavior through a smart data visualization designed to raise awareness of STIs while making condoms more accessible to all through discounting, and enabling online purchase on the spot or at a certain price - similar to how many online financial trading platforms allow users to set a price alert for individual stocks, users of Publicly Traded will also be able to set their own price alerts to get notified when LifeStyles condoms reach their target price.
At LifeStyles, we have always placed sexual education and wellbeing at the forefront of everything we do. We hope the campaign will keep boosting self-education on STIs, so that more and more people can make more educated decisions about their sexual health and activity in the same manner as they would their finances" – said Marta Toth, Director of Global Marketing Strategy & Insights.
For more information on the campaign, please reach out to Marta Toth ([email protected]), see the case video * or visit www.PubliclyTraded.com.au.